Please join us Wed Nov 16th, 7 – 10 PM Clements Place w Gregory Burrus Productions
Clements Singer Showcase#4 Presents :
Vocalists:

Pucci Amanda Jhones,
Jeanne Ricks,
Denise Hamilton


House Band

Joe Vincent Tranchina
Motoki Mihara &
G. Earl Grice.
Clements Place Jazz Local Singers Showcase where you get to experience the best jazz singers from your towns and cities all in one night. Vocalist Pucci Amanda Jhones, Jeanne Ricks, Denise Hamilton House Band Joe Vincent Tranchina Motoki Mihara & G. Earl Grice. That's right 1 night, 1 swinging band and 3 fabulous singers each performing their favorite tunes just for you. At the end of the night a rousing collective performance will to knock your socks off for a really great night of jazz. A very unique event and a whole lot of fun.
Each time out there will be something different, so please come cheer on your favorite, or cheer on everybody, join us, relax and have some fun with us at the Rutgers Institute of Jazz Studies' Clements Place Jazz Local Singers Showcase.
Pucci Amanda Jhones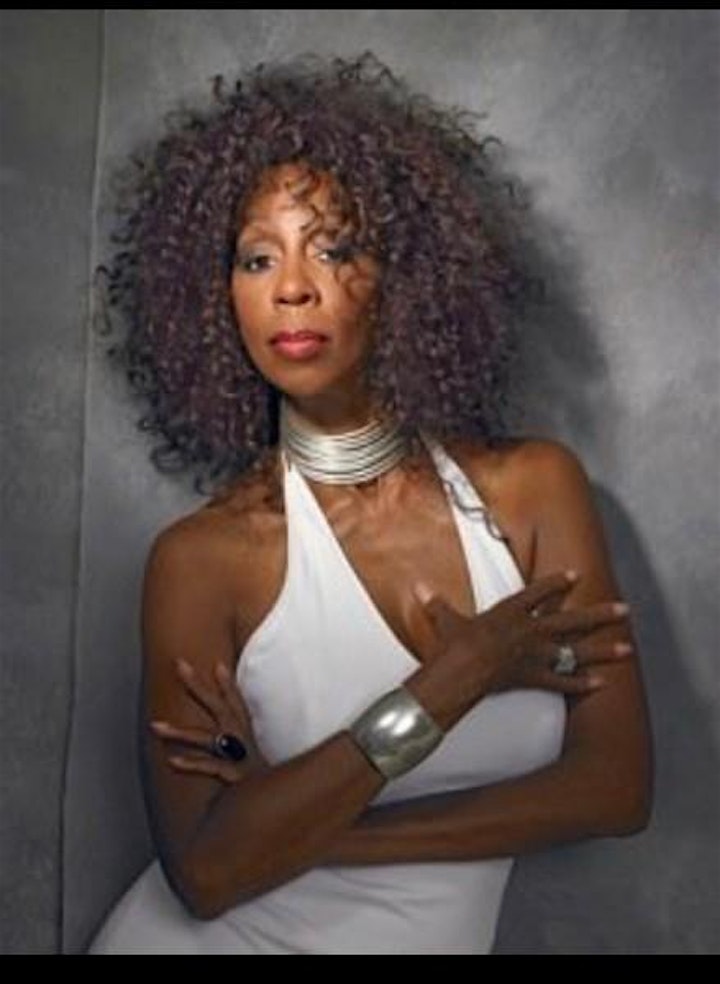 Pucci Amanda Jhones is magical! She captures your attention in the style of which she tells a story through song. As a well -Respected Vocalist, PAJ has performed internationally for many years in several major venues throughout the world (The Renaissance Jazz club in Kuala Lumpur, the Half Note Jazz Club in Athens Greece, the Q Jazz club in Istanbul and the Park Hyatt Jazz club in Tokyo Japan). PAJ has performed in a 15 cities sold-out concert tour in Russian with the Daniel Kramer Trio and later Pucci join the Randy Cannon group in Bangkok. While in New York you may have had the pleasure of seeing one of her performances at Feinstein's, Blue Note, Kitano Hotel, in Harlem's famed Lenox Lounge and the Central Park Summer concert series Performing at the Dana Center to a standing room audience.
Learn more at https://pucciamandajhones.com/ and come join us.
Jeanne Ricks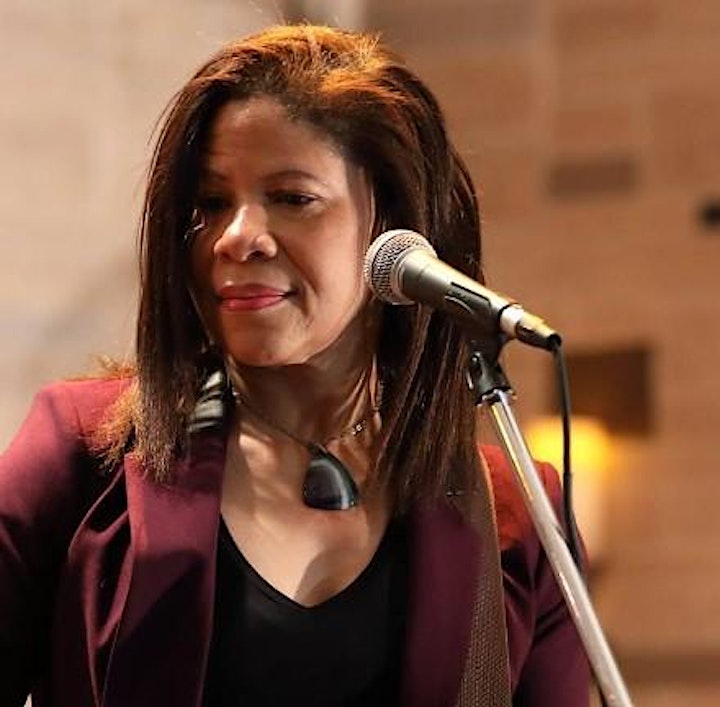 You've listened to her instrumental Guitar music for 12 years on The Weather Channel behind the 'Local On the 8's'..
Jeanne has penned a number of successful songs. Famed Guitarist George Benson selected Jeanne's 'Love Remembers' for the title track of his Warner CD; Anita Pointer chose 'Thorny Rose', 'Always' and 'Stronger than Pride' for her upcoming CD; Chaka Khan recorded 'Don't Ask Me' for a WEA release. In 2020 Artist Nick Colionne recorded Jeanne's song 'Only 2C U Smile!' for his outstanding CD release Finger Painting for Trippin' n' Rhythm Records.
Jeanne Ricks a multi-instrumentalist who sings and plays Acoustic & Electric Guitar, as well as Keyboards – because of this she easily lends background vocals to two of Steve Coleman's tracks on his groundbreaking CD 'The Sonic Language of Myth' [RCA/Victor].
She is also an amazing recording and mastering engineer and works with a variety of music software programs.
Learn more at https://ricksofactomusic.com/ and experience the magic of Jeanne Ricks.
Denise Hamilton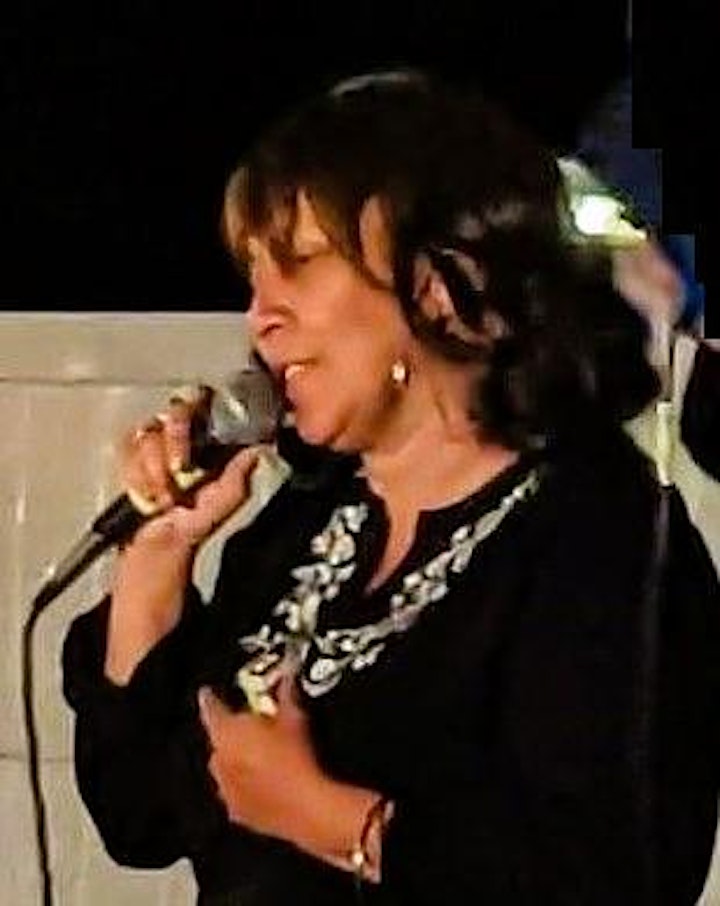 Denise Hamilton – This Montclair Resident is a local regular on the Northern New Jersey Jazz Scene. From Trumpets Jazz, to Suzy Q's Jazz Clubs throughout Montclair
The House Band
Joe Vincent Tranchina
Joe Vincent Tranchina is a multi-award-winning jazz pianist/composer/arranger and a
multifaceted recording artist, including being voted Hudson Valley 2010 Jazz Musician of
the Year in Times Herald-Record's annual Best Of readers' poll, being recognized 23
times with ASCAP's Popular Music Award," for performances of original jazz
compositions and contributions to American Music, "and twice honored by the Lehman
Center for the Performing Arts "Best of the Bronx" series with concert presentations of his
original work.
He has performed in many jazz, club and concert venues throughout NYC, the greater surrounding area, the USA, and in international jazz, club and concert venues as well. His original compositions can be heard on Gabriele Tranchina's two most recent CDs and two scored documentaries. His Spontaneous Improv can be heard on three INNERrOUTe CDs, and the Beyond Jazz digital only release "Flow.".

For more extensive info, sound & video please visit: https://www.jovitra.com/
Sir G. Earl Grice
Drums/Actor. Crown Heights Affair, Ronny Jordan, Sonny Rollins, Rhoda Scott. 60+ movies & TV shows. Sir G. Earl Grice Drummer/Actor (New York, NY)

Started playing drums at the age of 3 years old. Began performing with many gospel choirs and groups in the New York area for over 30 years. Has performed with many artists and genres including jazz, gospel, funk, rock, R&B, latin, reggae, pop, and marching. Has shared the stage with artists such as Sonny Rollins, Clark Terry, Stevie Wonder, George Benson, Gary Bartz, and many others.
Was entered in the "Who's Who in Newark Jazz" section of the book, "America's Music, Jazz in Newark", and also "The Encyclopedia of Newark Jazz". Both books authored by Barbara Kukla. Has performed with his quintet to a sold-out crowd at "Thelonious Jazz Club" in Buenos Aires, Argentina. Has performed abroad at the "Coronet" in London, GB; the "Blue Note" in Milan, IT; and also in the country of Kazakhstan (former Soviet Union). Has performed with recording artists Crown Heights Affair, Ronny Jordan, and Roy Meriwether.
G. Earl Grice has appeared in 60+ movies and television shows as an actor.
Email: Sir.G.Earl@Gmail.com
Motoki Mihara
Motoki Mihara : bass – From Kyoto, Japan. Studied jazz performance at CCNY. Also, studied/ performs African percussion, Haitian Kompa, and Caribbean music, along w Jazz.
Please RSVP via Eventbrite – Learn more here